Term 2 June 2019
Greeting Old Boys!
Cold as wet as the days may be, they pass by quickly and its extraordinary to think that we are almost half way through yet another year.
Decades on Reunion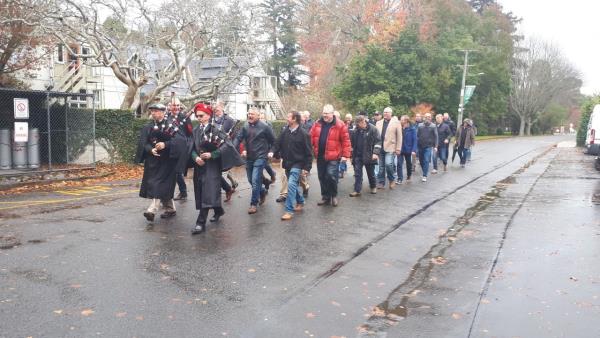 '79'ers marching to lunch
Queen's Birthday Weekend once again saw an influx of Old Boys for the Decades on Reunions.

 

It was excellent to welcome them back to the College on behalf of the Association and to note that they came from near and far including Canada, New York, Singapore, Vietnam and Australia.

 

Well done!

Thank you to the facilitators and to members of the Executive for assisting with the weekend and making it possible.
A full report will appear in the Rock Runner.
Mrs Lenora White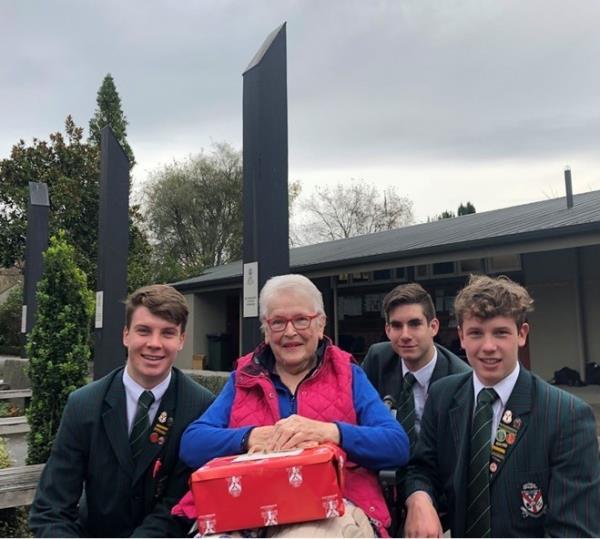 Many Old Boys will remember Lenora (Gert) as a long serving Matron in both Cranleigh House and Rugby House and as a regular presence in the Tuck Shop.

 

She was farewelled at a College assembly last week after her resignation for health reasons and we wish her well for her retirement after what has been a very long period of service covering many years.
The Whanganui Collegiate Exchange,
Tuesday 11 June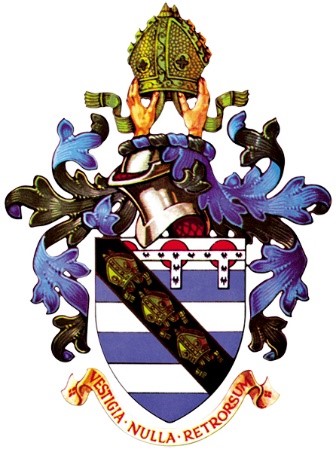 This keenly contested annual winter exchange was hosted by Rathkeale this year and attracted a good number of Old Boys and supporters of both Schools to the games and to the after-match function which was again co-hosted by ROBA and the College.
The results of the matches resulted in Rathkeale being the overall winners on the day.
Football:
1
st
XI
Won 10-0

Junior XI

   

Won 7-2
Hockey:
1
st
XI
Draw 1-1

2nd XI

       

Won 8-0
Rugby:
1
st
XV
Lost 43-3

2nd XV

            

Lost 29-7

Colts XV

         

Won 19-17
National Recognition 
Two current students have enjoyed National recognition for their sporting prowess in Football recently.
Noah Boyce

was named in the New Zealand U.19 team.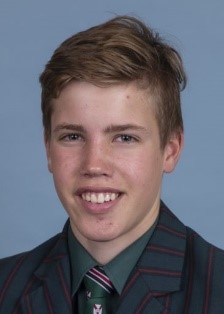 Riley Grover
was named in the New Zealand U.16 team.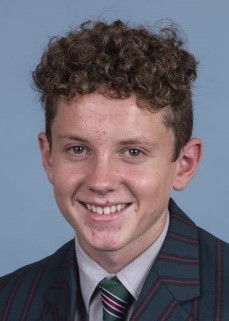 Big Sing Success
Across the country, the Annual Big Sing competition focuses on the excellence of the Nation's Choral tradition.

 

It is a keenly competitive competition.


The combined St Matthews'/Rathkeale Senior Choir, Viva Camerata, have competed to growing acclaim over a number of years and last week performed with real distinction in Wellington, coming away with the Victoria University of Wellington's College of Education Cup for the performance of the New Zealand piece, Aroha.

 
They also came away with Adjudicators' Certificates for their comic piece performance and for music created solely for choral performance.  Just desserts for a great deal of hard work.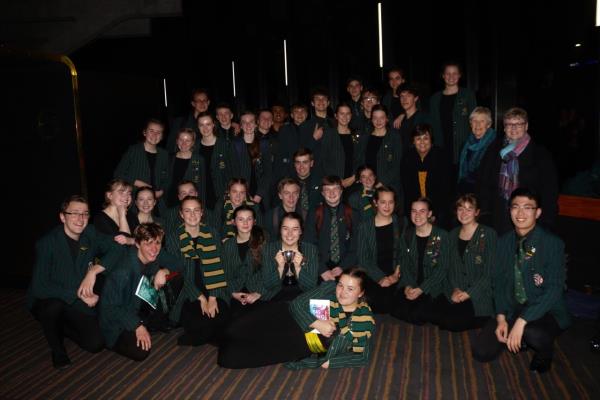 Viva Camerata following their win
Craig McBride

(Staff 1986-2009)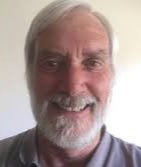 Members of the College community have been shocked by the death of Craig McBride in last weekend's air collision at Masterton's Hood Aerodrome.
Craig spent 24 years at Rathkeale and will be well remembered as a math's teacher, rugby, cricket and squash coach as well as for the significant passion he brought to many facets of College life.

We extend our deepest sympathy to the McBride family at what will be the most harrowing of times.
Kicking Around in the South
Old Boys Matt and Pete Donaldson, along with the Vollebregt families, were on the sideline when Canterbury University did battle with Lincoln University on May 24
th
.

Matt Vollebregt, Harry McKay and Ollie Donaldson played the Lincoln Premier Colts team whilst Jack Eschenbach and Rory McKee played for the UC Premier Colts team.

Lincoln won 42-28 despite Jack's two great individual tries.

 

Ollie also scored after charging down Jack's attempted clearance kick. 

Coincidentally Old Boy Billy Dalziell was playing on a neighbouring field but missed the photo call.

Great to see them still kicking around.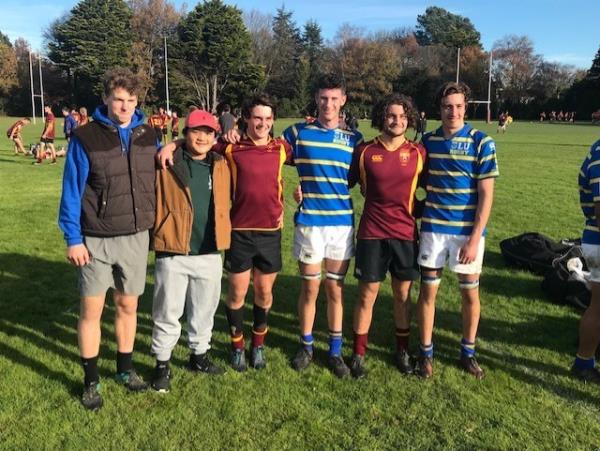 L to R Harry McKay, Ky Pham, Jack Eschenbach, Olly Donaldson, Rory McKee, & Matt Vollebregt
Trust House Theatre
Many older Old Boys will identify with the news that the College is back in the gymnasium for Chapel and Assemblies following the closure of the Auditorium Building for seismic strengthening.
It would be fair to say that sitting on the floor, lack of heating and poor acoustics is a bit of a shock after the relative comfort provided by the Auditorium over the past 18 years.
This year's school production of 'Guys and Dolls' will be produced in the Lighthouse Church, Intermediate Street, adjacent to Hadlow at the end of this Term.
In the meantime, the completion date of work on the Auditorium is unknown.
Grant Harper

President