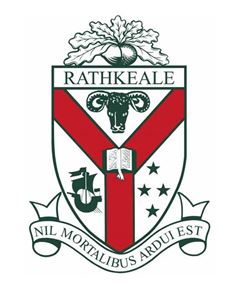 Pride in Belonging
Rathkeale Old Boys' Association
Notice of Annual General Meeting (AGM)
Notice is given of an AGM to be held at 7:00 PM on Wednesday 23 November 2022 at Lone Star Café and Bar in Masterton. All members of the Rathkeale Old Boys' Association are invited to attend.
The business to be discussed at the AGM (as determined by our Rules) is receipt of the report of the Committee on the affairs of ROBA for the past year, adoption of the annual accounts, election of a President and Vice President, election of the Committee and the appointment of an accountant for the ensuing year.
Our President, Grant Harper, will step down at this AGM so it will be in an opportunity for members to thank him for his service in that role.
Nominations for President, Vice President and committee members are called for and should be received by the Secretary by 21 November. Likewise, would any members wishing to attend and vote by electronic means also give notice by 21 November.
Old Boys are invited for drinks from 6:00 PM before the meeting. A brief committee meeting will follow the AGM.
Enquiries about the AGM can be made to edward.cox@gibsonsheat.com or by telephone to 021 775 733.
Edward Cox
Secretary
Rathkeale Old Boys' Association